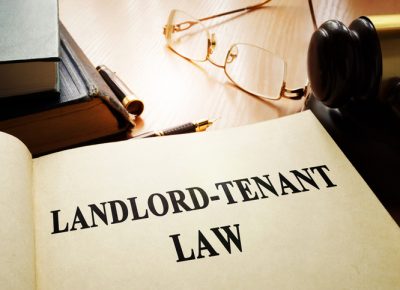 As a New Jersey property owner, you understand the importance of staying within the laws, especially in a state where real estate law is very complex. At Connection, South Jersey rental property code compliance is one of the many services that our experienced team offers, taking the stress away from property owners.
Our property managers are all licensed realtors, and members of both the National Association of Rental Property Managers and The Institute of Real Estate Management.
With our years of experience in the region, the team at Connection has a wealth of knowledge when it comes to New Jersey's landlord-tenant laws, rules, regulations and codes, including the Fair Housing Act and federal laws concerning housing and discrimination issues. We have dealt with a wide variety of situations regarding code compliance, and we know how to ensure your property is up to code and safe for your tenants.
We require our property managers to continually stay educated on matters of tenant's rights, protected classes, evictions, disabled persons, criminal backgrounds, Megan's Law registration, pet policies, lead-based paint, toxic mold and other aspects of real estate rental codes. We also conduct annual inspections of your properties, and update the landlord registration to keep your property in compliance with both state and local regulations.
Request Your South Jersey Rental Compliance Service Today!
With our South Jersey rental property code compliance services, we'll help ensure that you and your property are protected from legal threats, expensive fines and surcharges, and damage awards. But more than that, staying compliant with the rental property codes is just good business, and your reputation as a property owner is one very strong reason why tenants will rent your properties.
Staying compliant with codes and laws is one of the most important functions for a property owner, and it's much easier to leave the task to a professional property management service. Let Connection alleviate your stress and provide you with the peace of mind you need. Reach out to us today and find out more about how we can keep your properties and your investments compliant.