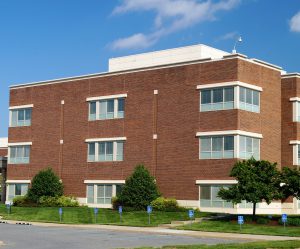 There are multiple Burlington County property management companies these days, but managing property has never been easier than it is with Connection Property Management. Connection Property Management is a full-service firm. Our dedication is to serving the needs of property owners and tenants throughout South and Central New Jersey.
Property management is a huge challenge, and it's not something that a property owner should take on by himself or herself. There are many unforeseen challenges, and even hiring a low-cost firm can lead to disastrous results. We've had many property owners come to us to turn things around in such circumstances, and we can do the same for you. We pride ourselves on being a small property management firm that delivers big results, and we're looking forward to turning things around for you.
We have years of expertise in township compliance, tenant screening, and detailed accounting. If you had problems in the past dealing with a low-cost firm that didn't deliver or struggle to manage your property on your own, reach out to Connection today. Whether you own apartments, condos, or investment properties, we're ready to handle all of your marketing, leasing, and maintenance needs.
Our Burlington County Property Management Companies' Services
TENANT ACQUISITION & SCREENING
We start with an initial property inspection, determining anything that needs to be fixed or improved to make the property ready to for tenants to rent. 

Our team employs an on-call service and repair center that can handle routine maintenance issues for a flat fee.

We'll prepare a Competitive Market Analysis and establish a competitive rental price for prospective tenants. 

We'll take professional photographs of your property, post it in multiple forums, and begin marketing the property for you.

We'll show the property to potential tenants and interview them to determine their eligibility. 

We'll guide prospects through the application process, and run checks for their criminal background, credit history, eviction history, and references, including employment and salary authentication. 

We'll consult with you to execute and manage the lease, and assist with the move-in.
We collect your tenant's security deposit and maintain it in an master escrow account. 

We collect monthly rent electronically from the tenant's bank account, and disburse it to you within days of the funds being cleared. 

Our staff manages late fees, bounced checks, and eviction proceedings.

We screen tenants to make sure they are qualified; it's in our best interest to ensure you have tenants that will pay the rent when its due.
We conduct periodic inspections to see that the property is being maintained, determining if repairs or upkeep is needed. 

We issue maintenance reports about your property.

We work with contractors to handle routine repairs and emergencies to make your property safe and secure.

Our team is available 24/7 for emergencies.

We offer a tenant's portal for requesting routine, non-emergency maintenance and work with tenants for a mutually agreeable time to fix the problem.
RENTAL PROPERTY CODE COMPLIANCE
Our property managers are all licensed realtors and members of both the National Association of Rental Property Managers and The Institute of Real Estate Management.

We require managers to stay updated on real estate rental codes, including matters involving tenant's rights, certain protected classes, evictions, disabled persons, criminal backgrounds, Megan's Law registration, pet policies, lead-based paint, toxic mold, and more.

We conduct annual inspections and update the landlord registration to keep your property in compliance with both state and local regulations.

We'll help ensure that you and your property are protected from legal threats, expensive fines and surcharges, and damage awards.
PROPERTY MANAGEMENT FINANCIAL REPORTING
We help ensure that all of your financial reports are up to date, accurate, and compliant with state and local ordinances.

Our property managers are licensed and have years of experience, including bookkeeping and finances. 

We'll manage your escrow accounts, collect rent electronically and disburse it to you within days, and e-mail you your monthly financial income statement. 

We'll provide reports on maintenance needs, pay your bills, and oversee all of your financial recordkeeping.

Our team employs strategies to encourage on-time rent payments, and when necessary, manage late fees, bounced checks, and eviction proceedings.

Our property owner clients can see detailed income and expense reports, track your property maintenance, and view your monthly statements on our portal.
What Makes Us Your Choice in Burlington County Property Management Companies
We pride ourselves on being a small property management company that provides big results…we aren't the cheapest or most expensive property management firm, we simply provide the best value for your investment.

We aim to provide our clients the highest quality services, the most cared-for properties, satisfied tenants, and the highest return on investment by keeping vacancies low.

We require our property managers to stay educated in both New Jersey landlord-tenant laws.

Our property managers are licensed realtors and members of both the National Association of Rental Property Managers and The Institute of Real Estate Management. 
Use the form down below to get started with us, tell us about your current situation and needs, and turn your property into a profitable one!
Our founders, Gina Ziegler and Brian Menchel, are longtime Realtors in South Jersey, and both have extensive backgrounds in property management…over 60 years of combined professional experience! They have long established relationships with trusted contractors, including plumbers, electricians, building engineers and township authorities. The team at Connection Property Management has the knowledge, experience and connections to help keep your property compliant, livable and profitable!
Interested in seeing case studies, testimonials, and advice? Be sure to follow our Facebook page!