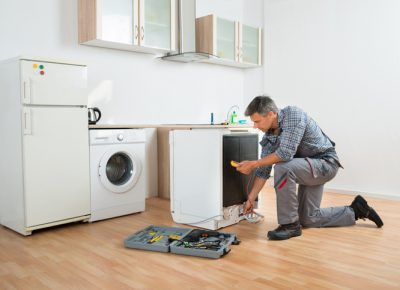 As a property management firm in the region for over a quarter of a century, Connection is well equipped to provide your South Jersey property maintenance services. We serve rental property owners throughout the region, and we provide top value for your property management investment.
Things go awry in any home, especially one in the extremes of South Jersey weather…HVAC systems break down, sinks clog, clothes dryers stop spinning. These things happen, and when they do, it's important that tenants can trust that the problem will be fixed quickly. Your reputation depends on consistently responding quickly and effectively to any problems in your tenant's rental.
At Connection, we work to ensure that things don't go wrong in the first place…we conduct periodic inspections to see that the property is being maintained, and we determine if repairs or upkeep is needed. We issue maintenance reports about your property to you, and we work with contractors to handle both routine repairs and emergencies to make your property safe and secure.
Tenants at Connection-managed properties know that when something goes wrong, one call to us will bring the repairman to their door. Our team is available 24/7 for emergencies, with a real person to talk to about the problem answering the phone. We also offer a tenant's portal for requesting routine, non-emergency maintenance, and we work with tenants for a mutually agreeable time to fix the problem.
Get Started With Our South Jersey Property Maintenance Firm Today!
If you'd like to know more about our South Jersey property maintenance services, and how our response team handles both emergencies and routine requests, reach out to us today. Property maintenance is just one of the full range of services we offer to manage your property right and deliver profits for you.
Interested in learning more about Connection Property Management? Visit our Facebook page today for case studies, testimonials, and investment opportunities!