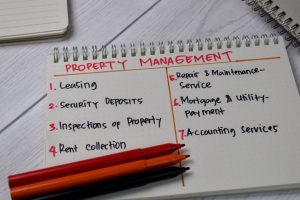 Connection Property Management is the answer to your search for established and effective Ocean County property management companies. We are a full service property management firm that serves the needs of property owners and tenants throughout Central and South Jersey.
As any property owner knows, property management is a big job with lots of details. Many of our clients are frustrated property owners who have either tried to manage their properties themselves or have hired a low-cost firm, with disastrous outcomes.
At Connection, we are a small company that provides big results…for nearly 30 years, we've been delivering for our clients on maintaining their properties. If you've hired a firm that failed to get the job done, or if you're struggling to manage your property yourself, it's time to call Connection. We can oversee all of your marketing, leasing and maintenance needs, and we can turn things around for you and your properties.
Ocean County Property Management Services
Connection Property Management offers a full suite of services for Ocean County property owners, including:
Tenant Acquisition. We handle everything from inspections to background checks, and work with you to establish rental prices that will attract tenants.
Rent Collection. We make payments easier for your tenants and collection easier for you. We employ strategies to encourage on-time payments, and we handle late fees, bounced checks and eviction proceedings.
Property Maintenance. Our team will conduct periodic inspections to ensure the property is being maintained, and we work with contractors to keep properties safe and secure. If repairs are needed, we are available 24/7 for emergencies.
Code Compliance. Our property managers are all licensed realtors who stay educated in rental property requirements. We keep your property compliant with state and local regulations.
Financial Reporting. We ensure all your reports are accurate and up-to-date, and each month we will e-mail you a financial income statement.
Evictions and Lockouts. When you have no choice but to carry out an eviction, leave it to us. We have years of experience in eviction proceedings, and we'll be prepared for legal challenges. We'll oversee the entire process, including attending the hearing.
We also provide first class tenant management services…our services include working with prospective tenants throughout the rental process, keep rental homes in top notch condition, and protect tenants from problems with our 24/7 property maintenance services. Find out more about our tenant management services here.
Are you a frustrated property owner looking to make a change? Stop struggling with your property management challenges and leave it to the Ocean County professionals. If you'd like to find out more about what makes us your easy choice in Ocean County property management companies, contact us here or fill out the form below. We're looking forward to turning your property around and turning a profit for you!
Interested in local real estate updates, investment opportunities and more? Be sure to visit our Facebook page today!