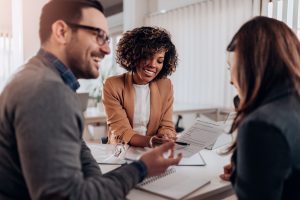 For better services at a better value, contact Connection Property Management, your destination for Camden County property management companies. Whether you own apartments, condos, or investment properties, we're ready to handle all of your marketing, leasing, and maintenance needs.
Property management is a big challenge, and it's often too big for property owners to take on themselves. Many of our clients are frustrated property owners who tried to do just that, or hired a low-cost firm with disastrous results, and called on Connection to help them turn things around. We're not the cheapest or most expensive property management firm…we simply provide the best value and results.
As a property owner, you deserve to let professionals handle the multiple tasks of property management, and maximize the return on your property investment.
How We Help
Product knowledge is essential to customer care and satisfaction. Clients like to know that you know – the fewer questions you have to ask, the better job we did at being thorough, up front, and honest.
From the start, we provide responsible and comprehensive inspections. We do this in a better effort to keep the owner-tenant communication lines as open as possible. Not only do we expect this of ourselves, but of our property managers too. Connection Property Management requires our property managers to stay educated in both New Jersey landlord-tenant laws and in industry best practices.
Services of Our Camden County Property Management Company
Owner Services:
Tenant Management
Choosing a rental property for you and your family can be a daunting experience; knowing the landlord, the functionality of the property, quality assurance – you need assistance making the right decision.
With Connection Property:
We Make The Property Rental Process Easy for Tenants
We Keep Our Rental Homes in Excellent Condition
We Provide 24/7 Property Maintenance
We Mediate Between The Landlord and Tenants
You can get an in-depth look at more services we provide here.
For 28 years, we've been called on to manage all things concerning township compliances, tenant screening, and detailed accounting. Clients can rest assured that our small company can provide big results, including the highest quality services, the most cared-for properties, the most satisfied tenants, and the highest return on their investment by keeping vacancies to a minimum.
Certifications
Our property managers are all licensed realtors.
Members of the National Association of Rental Property Managers.
Members of The Institute of Real Estate Management.
Find out why we're a top-rated South Jersey property management firm…and how we can turn things around for you and your properties too. Connection Property Management is the answer to your search for Camden County property management companies. Use the form down below to get started with us.