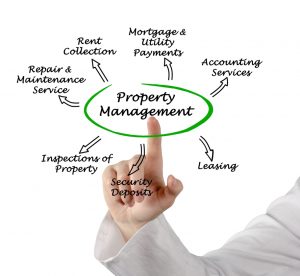 At Connection Property Management, we're here to answer your call for effective LBI Property Management Companies. Connection is a full service property management firm that manages properties for landlords and tenants throughout Ocean County.
When it comes to beachfront properties especially, property management couldn't be a more important aspect of rental properties. A lot of things can go wrong, and it's important to stay on top of all of the necessary functions of a rental. Word of poor management of a rental property gets around, and your profit margin may take a hit if it's not done right.
We pride ourselves on being a small company that delivers big results – for close to three decades now, we've been helping our clients turn their properties around, and we know what works and what doesn't when it comes to rental property management. If you've gotten subpar results from a low-cost firm, or tried unsuccessfully to manage things yourself, we're here to help.
We oversee all of your property's marketing, leasing and maintenance, and leave you to get on with more important things. Your LBI property is a worthwhile investment, and the effort and expense involved in acquiring should pay dividends for you, not cause headaches!
Our LBI Property Management Services
Connection can provide you with a full suite of Long Beach Island property management services, including:
Tenant Acquisition. We can take care of your property inspections and your potential tenant background checks, and we'll help you establish a rental price that will bring in occupants. We also help you stay compliant within the guidelines of the Fair Housing Act.
Rent Collection. Connection makes collecting payments easier for you, and making payments easier for your tenants. We use strategies that encourage on-time payments, and we'll process late fees, bounced checks, and evictions…and protect you from legal action and costly fines.
Property Maintenance. Our team is on call 24/7 for emergency repairs. We conduct inspections to check that properties are being maintained, and our contractors will keep your property safe and secure.  We help keep repair calls from happening in the first place.
Code Compliance. The property managers at Connection are licensed realtors, and are members of the National Association of Rental Property Managers and The Institute of Real Estate Management. We require our managers to stay educated on state and local requirements and regulations.
Financial Reporting. We will e-mail you an income statement each month…and oversee your accounts to make sure that your reporting is accurate and up-to-date. We also set up an owner's portal for you to view your financial reports and expenses.
Lockouts and Evictions. When you are facing a necessary eviction of a tenant, leave the process to us. We have dealt with many eviction proceedings and know what to expect. We will oversee the process throughout, including attending the hearing.
If you've decided it's time to turn your LBI rental properties around, and you'd like to know more about what makes Connection the preferred choice in LBI property management companies, contact us here or fill out the form below and get started turning a profit from your properties. We're looking forward to making your property work for you!
Get updates on the latest real estate listings, property management advice and much more in your area….Follow Connection Property Management on Facebook!