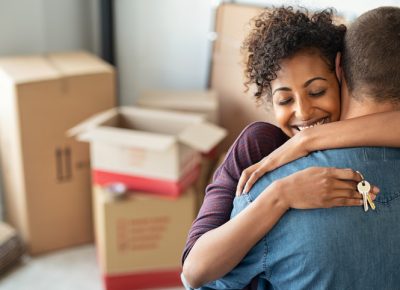 At Connection, South Jersey tenant management is just one of our full range of services. From our years of experience in the industry, we fully understand just how daunting choosing a rental property can be for you and your family. Of course, you want to know what the landlord is like, whether the property is in good working condition, and that it will be maintained during your stay on the lease.
We Make The Property Rental Process Easy for Tenants
Our team of property managers make the rental process easy for prospective tenants. We take the time to work with prospects throughout the entire process, and we will help to place you in a rental property that best suits your needs. If at any time you have a question about the qualification process, we'll be happy to discuss your circumstances with you. If you suspect you may not be able to qualify got an application, we'll help you figure out before you pay the processing fee.
We Keep Our Rental Homes in Excellent Condition
When you rent a property managed by Connection, you can relax knowing that the property is in excellent condition. We conduct a thorough, comprehensive inspection before we list any property, and we will not offer a property until any and all problems are resolved. We ensure that carpets are cleaned, appliances are operational, and electrical systems work. You need only to unpack your belongings and put out the welcome mat.
24/7 Property Maintenance
We understand that things happen at any time, so we ensure that a repairman can be at your door with one phone call. When you call to report a problem, you will speak with a real person to schedule a repair, and we're available 24/7 for emergencies. You also have the convenience of requesting routine maintenance through our Tenant's Portal.
We Mediate Between The Landlord & Tenants
Our South Jersey tenant management services include being a strong connection between landlords and tenants. Our property managers are your single point of contact for everything, and we'll schedule any needed repairs or maintenance at a time that is convenient for you.
Find Out More About Our Tenant Management Services in South Jersey Today.
Reach out to us today and schedule a consultation with one of our professionals, and find out how we can help effectively manage your property and keep it profitable.
Interested in property management updates and finding out more about our services? Follow our Facebook page today!