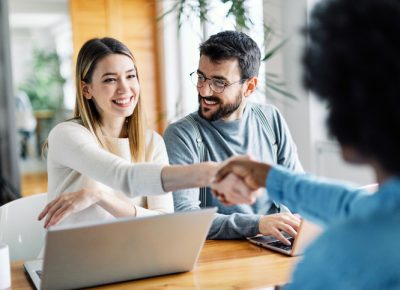 At Connection Property Management, we pride ourselves on being a small property management company that provides big results.
Our vision is to maintain our solid reputation as the premier full-service residential property management company in Southern New Jersey. We strive to provide our clients the highest quality services, the most cared-for properties, the most satisfied tenants, and the highest return on their investment by keeping vacancies to a minimum.
Comprehensive Inspections
We believe the best way to provide our clients with first class property management service is to know their properties better than they do, and to help property owners establish strong connections with their tenants.
From the start, we provide responsible and comprehensive inspections, and we work to keep the owner-tenant communication lines as open as possible. We require our property managers to stay educated in both New Jersey landlord-tenant laws and in industry best practices.
Return On Your Investment
Our property managers are all licensed realtors, and are members of both the National Association of Rental Property Managers and The Institute of Real Estate Management. When you choose Connection Property Management, we'll put our years of experience and real estate knowledge to work for you.
---
Contact The Experts At Connection Property Management Today!
Contact Us!