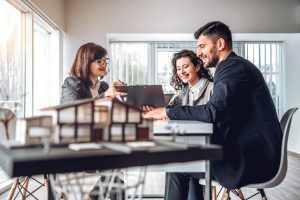 Reach out to the most reliable of Salem County property management companies – Connection Property Management. The team at Connection Property Management prides themselves on being a small property management company that provides big results.
Property management is a big job, and many property owners find that it's too overwhelming for them to take on themselves…or to trust to a low-cost firm. Many of our clients have tried to do just that with disastrous results, and have called on us to take the burden off of their shoulders. We're sure you didn't get into property ownership just to deal with the headaches…we're here to help you truly reap the benefits.
At Connection, we aren't the cheapest or most expensive property management firm…we just provide the best value, and we have a solid track record of turning things around and helping property owners turn a profit from their real estate investment.
Comprehensive Inspections

The best way to provide our clients with first class property management service is:
Knowing their properties better than they do.

Helping property owners establish strong connections with their tenants.
From the beginning, we provide responsible and comprehensive inspections, and we work to keep the owner-tenant communication lines as open as possible. Our property managers are required to stay educated in both New Jersey landlord-tenant laws and in industry best practices.
Return On Your Investment

All of our property managers on staff are all licensed realtors. They are also members of both the National Association of Rental Property Managers and The Institute of Real Estate Management. When you choose Connection Property Management, you choose a team to put years of experience and real estate knowledge to work for you. We pride ourselves on being a small property management company that provides big results, and we can make that possible for you too.

Your Choice in Salem County Property Management Companies
Our vision is to:
Maintain our solid reputation as the premier full-service residential property management company in Southern New Jersey. 

Provide clients with the highest quality services, the most cared-for properties, the most satisfied tenants, and the highest return on client investment by keeping vacancies to a minimum.
Owner Services we offer include:
Tenant Management
Picking a rental property for you and your family can be daunting; choosing the right landlord, the functionality of the property, quality assurance – all elements to be aware of. With Connection Property:
We Make The Property Rental Process Easy for Tenants

We Keep Our Rental Homes in Excellent Condition

Provide 24/7 Property Maintenance

We Mediate Between The Landlord and Tenants
Find out why we're a top-rated South Jersey property management firm…and how we can turn things around for you and your properties too. Use the form down below or contact us here to get started.
Interested in seeing potential investment opportunities and property management updates? Follow our Facebook page today!