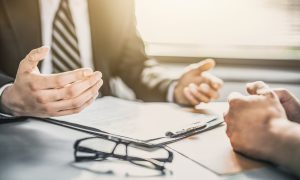 If you're having difficulty with who to trust for managing apartments, condos, or investment properties, call on Connection Property Management, the top name in Gloucester County property management companies. We can help turn your property around and turn a profit for you.
Property management involves a multitude of challenges…and many property owners discover how much of a project it truly is when they hire a low-cost firm or attempt to manage the property themselves. Many of our clients are property owners who have had disastrous results with low cost firms, and have hired us to turn things around. We aren't the cheapest or most expensive property management firm…we simply provide the best value for your investment.
Our Gloucester County Property Management Companies' Services
As your choice in property management companies, we will assist you in matters involving Owner Services such as:
TENANT ACQUISITION & SCREENING
From inspection to background checks, we oversee it all for you and your properties.
RENT COLLECTION SERVICES
We offer a full range of Gloucester County rent collection services for helping make rent payments easier for tenants and rent collection easier for you- all while staying compliant with the laws of your property's community.
PROPERTY MAINTENANCE SERVICES
We work to ensure that things don't go wrong in the first place. We conduct periodic inspections to see that the property is being maintained, and we determine if repairs or upkeep is needed.
RENTAL PROPERTY CODE COMPLIANCE
All of our property managers are all licensed realtors and members of the National Association of Rental Property Managers and The Institute of Real Estate Management. With our South Jersey rental property code compliance services, we'll help ensure that you and your property are protected from legal threats, expensive fines and surcharges, and damage awards.
PROPERTY MANAGEMENT FINANCIAL REPORTING
With our services for property management financial reporting – we help ensure that all of your financial reports are up to date, accurate, and compliant with state and local ordinances.
EVICTIONS AND LOCKOUTS
The in-house South Jersey evictions and lockouts attorney we have will file the motion within 24 hours. From there, we'll oversee the entire process, including attending the hearing.
We also help with Tenant Management. Our goal is to:
Make The Property Rental Process Easy for Tenants

Keep Our Rental Homes in Excellent Condition

Provide 24/7 Property Maintenance

Mediate Between The Landlord & Tenants
Our Team
Meet Gina Ziegler
Gina has experience working with both new construction builders and house flippers through thousands of real estate transactions. 
Meet Brian Menchel
Brian is responsible for overseeing the local accounts receivable and payable functions, along with the portal based system that keeps Connection clients informed at all times.
Let us manage your property when you cannot. Find out why we're a top rated Gloucester County property management firm…and how we can make a difference for you and your properties too. Use the form down below to get started with us.
Need property management advice and tips? Be sure to follow us on Facebook!