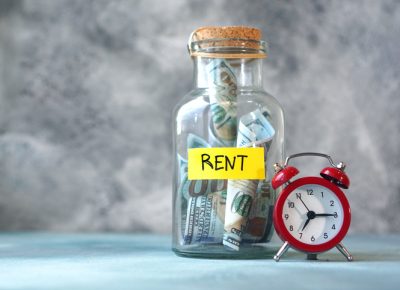 As a property owner, you're well aware of the importance of consistent rent collection… and the headaches it can cause. Connection Property Management offers a full range of South Jersey rent collection services, both for helping make rent payments easier for tenants and rent collection easier for you, all while staying compliant with the laws of your property's community.
Ensuring that rent is collected on time is obviously among your biggest concerns. Timely and consistent rent collections are critical in today's real estate market, where good cash flow can mean the difference between success and failure as a real estate investor.  If you've tried managing rent collection yourself, or if you've hired a low cost firm to handle it, you know how challenging the situation can become.
Your South Jersey Rent Collection Experts
In addition to our tenant acquisition services that ensure you're finding tenants that pay their rent in a timely manner, we go through measures that encourage on-time payments and make things very simple for the tenant. We collect your tenant's security deposit and maintain it in our master escrow account. We electronically collect monthly rent as an ACH direct deposit from the tenant's bank account, and disburse it to you within days of the funds being cleared. We have strategies in place to encourage on-time rent payments, and when necessary, we manage late fees, bounced checks and eviction proceedings.
With our years of experience in the industry and in South Jersey real estate, our property managers can help protect you from threats of legal action, costly fines and expensive court awards. We also take the time to extensively screen your tenants to make sure they are qualified; it's in our best interest as well as yours to ensure you have tenants that will pay the rent on time.
Connection Property Management is an established firm of property managers with years of experience and timely industry knowledge. We can look after all of your property management needs, from rent collection to local compliance to detailed accounting and everything in between. With Connection, you get top value for your property management investment…we're a small company that delivers big results!
If you'd like to know more about our South Jersey rent collection services, reach out to us here, and speak with one of our property managers today. Find out how we can take the stress and hassles of rent collection off of your plate, and do it effectively…we're here to help you relax with the peace of mind that things run smoothly, and that you collect your hard-earned profits!
Want to know more about our property management services, read customer reviews, and see updates in property investment news? Be sure to Follow the Connection Property Management Facebook page, and stay on top of updates when you need it!